The full day tour starts 9:00 am - 5:00 pm and includes the following destinations:
1. The Venetian port with the fortress of Koules (1000 years old)
2. Morozini square (venetian fountain)

3. Open market area with domestic products.
4. The Cathedral church of Saint Minas (biggest in crete,120 years old)
5. Venetian wall
6. Kazantzakis tomb (famous cretan author)
7. Archeological museum of Heraklion
8. Knossos palace (5000 years old)
9. Monastery of Saint George in Selinari.
10. Town of Agios Nikolaos
11. The bey of famous Elounda
Tour duration: 8 Hours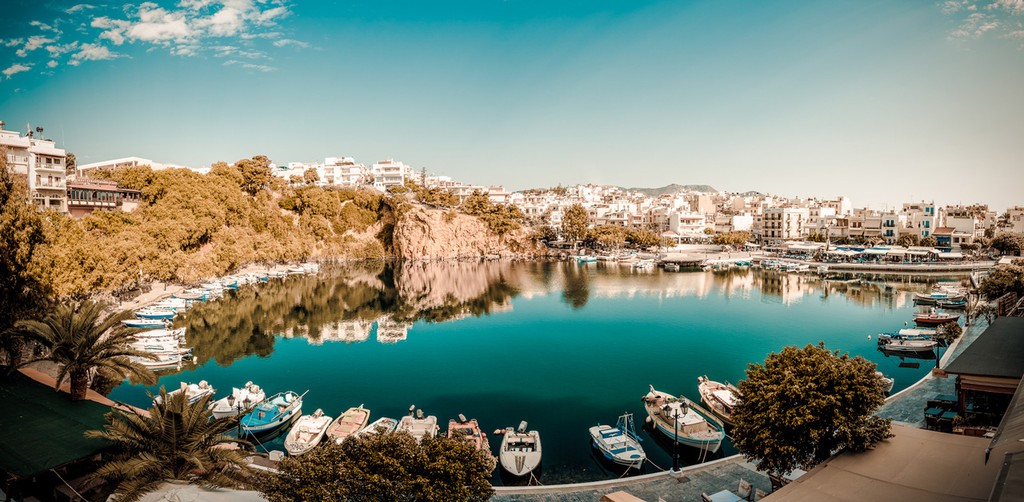 Agios Nikolaos town